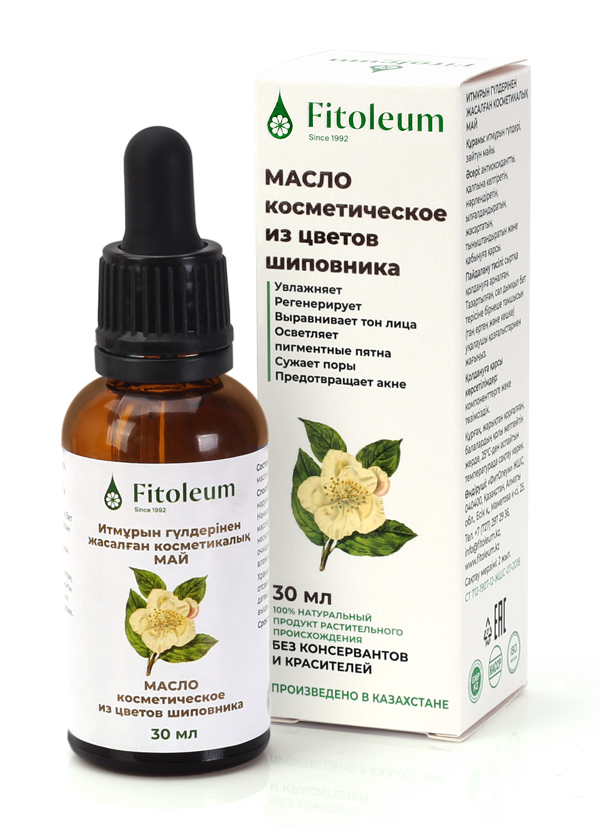 New
Fitoleum Rosehip flower cosmetic oil
Bioactive facial oil with high antioxidant protection
100% natural product.
No preservatives or colorants
Nourishes and tones.
For all skin types

Restores the hydrolipid barrier of the skin

Evens skin tone, brightens pigment spots

Prevents inflammation, reduces capillary fragility

GMP guarantee of safety and quality
Fitoleum Rosehip flower cosmetic oil — medical and cosmetic product for facial skin. Increases the elasticity of the skin, eliminates dryness, helps smooth wrinkles and evens out tone. The oil restores the hydrolipidic mantle, reduces and prevents inflammation, tightens pores, strengthens small vessels, tones and nourishes.
Rosehip flowers reduce skin irritation, effectively fight pigment spots and spider veins. In combination with olive oil, the product retains moisture without clogging pores, neutralizes free radicals, which helps to prolong skin youth and protect against photoaging. Rosehip oil is well suited for skin suffering from rosacea, dermatitis.
Release form: dark brown glass bottle 30 ml with a pipette cap.
Rosehip flower cosmetic oil has a light green tint, delicate texture and a pleasant aroma of wild rose petals.
Rosehip flowers + olive oil
The special formula contains rosehip flower extract and olive oil, which has an antioxidant, regenerating, nourishing, moisturizing, rejuvenating, soothing and anti-inflammatory effect.
* Rosehip flowers are harvested by hand in ecologically clean areas of the TRANS-ili Alatau during the maximum accumulation of pharmacologically active substances.
Mode of application
Apply a few drops of oil to cleansed, slightly damp skin with massaging movements. Use daily 1-2 times a day.
Contraindications
Individual intolerance, hypersensitivity to the components of the product.
Storage conditions
Store in a dry, dark place, out of the reach of children, at a relative humidity of no more than 75% and a temperature of no higher than 25 °C.
Where to buy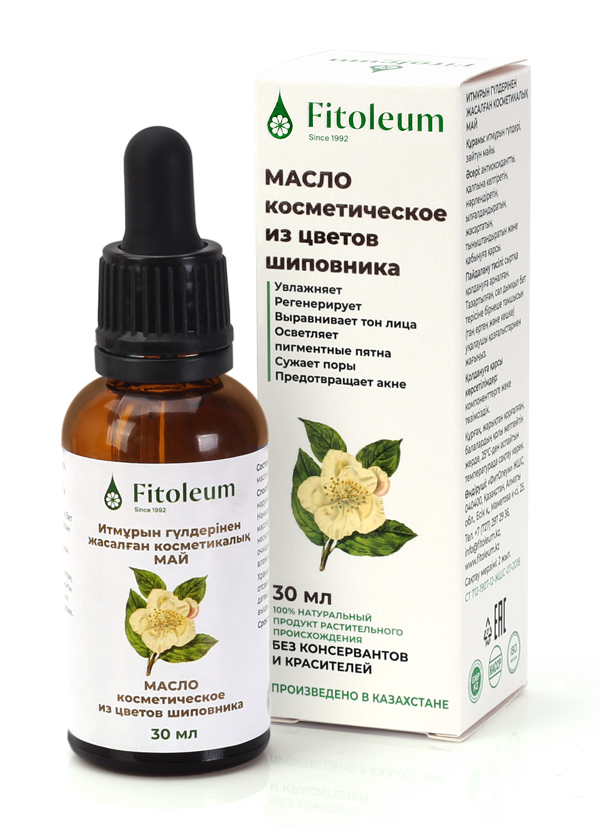 Fitoleum Rosehip flower cosmetic oil is presented in the following places:
You can find out the cost and delivery time by clicking on the links above.
Cosmetic product.
For external use only.
Official manufacturer – Fitoleum LLP, Republic of Kazakhstan, Esik.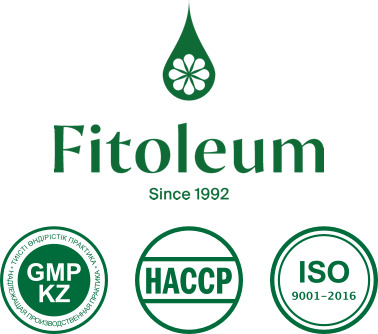 25034
Why Fitoleum?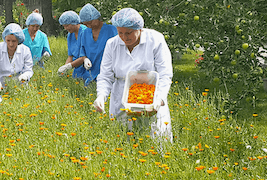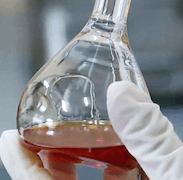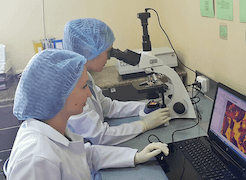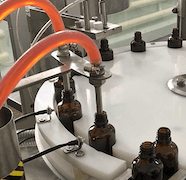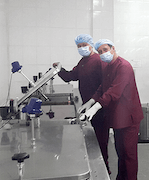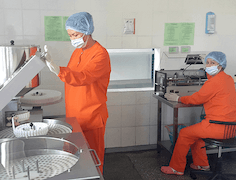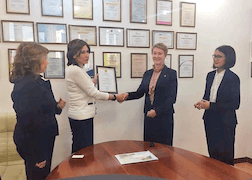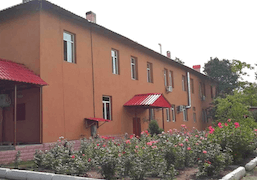 The company Fitoleum is the first manufacturer of the original medicinal product - Kyzyl may oil.
For 31 years in the market of Kazakhstan. Millions of packages sold and hundreds of reviews and thanks from our dear customers.
The company's products undergo clinical trials, have a 100% natural composition, without preservatives and dyes.
The production is located in the ecologically clean foothills of the Trans-Ili Alatau in the city of Esik.
The company operates according to the GMP standard (Good manufacturing practice). We guarantee the safety and quality of our products!
We are moving towards full-cycle organic production, ensuring continuous improvement in the quality of our products.