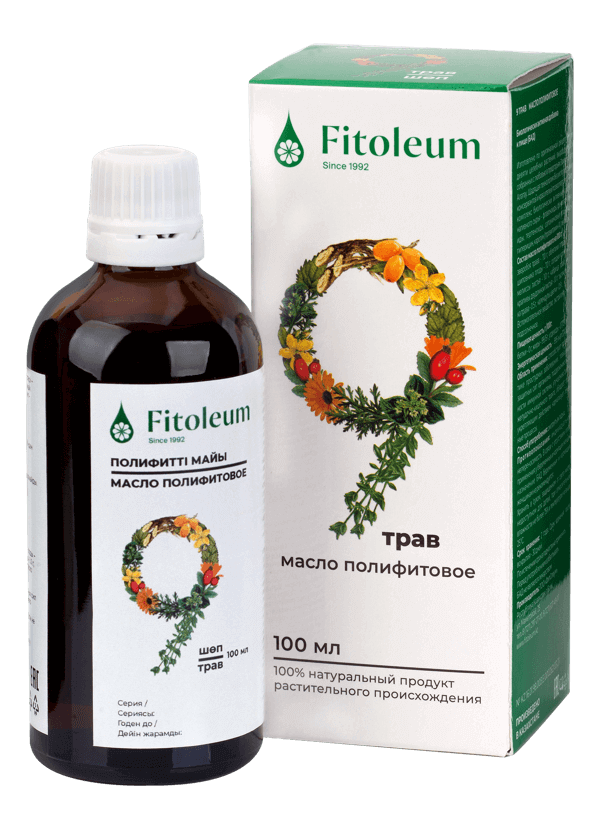 New
Fitoleum 9 herbs, polyphyto composed oil
The versatile and effective assistant in a home first aid kit
100% natural product.
No preservatives or colorants

6 application options

For adults and children from 3 years old

GMP guarantee of safety and quality

Developed by experts in pharmacology

Made in Kazakhstan
Fitoleum 9 herbs – polyphytic oil, herbal remedy. It is a 100% natural extract made according to an original recipe from nine types of medicinal plants. Gentle technology without the use of preservatives and dyes allows you to preserve the complex of biologically active substances of native raw materials – flavonoids, phenylpropanoids, terpenoids, saponin glycosides, hypericin, carotene (provitamin A), peptides.
Release form: 100 ml
For the prevention and gentle recovery of colds
With a runny nose, impaired sense of smell, dry or wet cough, cough with phlegm, sore throat, pain when swallowing or persistent sore throat.
To improve the functioning of the gastrointestinal tract and accelerate the regeneration of its damaged tissues
Promotes faster healing of wounds, ulcers, erosions of the mucous membranes of the alimentary canal. It has a beneficial effect on the metabolism.
For inflammation, wounds, cuts in the skin and mucosa
Reduces inflammation, irritation, promotes rapid regeneration of wounds, ulcers, including infected and sluggish-healing.
For burns of the skin and mucosa
Helps protect against infection and repair tissue in the event of thermal, chemical, or post-radiation burns.
To maintain and restore the body's immune defense
Recommended as a fortifying vitamin remedy.
In cosmetic practice. To restore skin immunity
For enriching skin care cosmetics and as an independent product. Increases the elasticity of the skin, relieves inflammation, peeling, irritation, restores the pH-balance of the skin.
* oil is not recommended to drip into the ears and apply to the mucous membrane of the eye
A balanced formula of 9 medicinal herbs
The original technology of production of Fitoleum 9 herbs allows to extract and preserve biologically active components from plants, and provide: anti-inflammatory, antibacterial, wound healing, regenerating, tonic effect.
* plants are collected in ecologically clean areas of the TRANS-ili Alatau during the maximum accumulation of pharmacologically active substances.
100 g of oil contains: hypericum herb – 7.0 g, sea buckthorn fruits – 7.0 g, rosehip fruits – 7.0 g, licorice roots – 1.0 g, melissa leaves – 1.0 g, thyme herb – 1.0 g, nettle leaves – 1.0 g, yarrow grass – 0.5 g, calendula flowers – 0.5 g. Excipient: extractant – sunflower oil.
Nutritional value per 100 g: proteins – 0 g, fats – 99.15 g, carbohydrates – 0.773 g
Energy value per 100 g: 895 kcal / 3747 kJ
Application area
It helps prevent colds, increase the body's defenses, maintain the activity of the immune system, and improve the functioning of the gastrointestinal tract. Has a tonic effect, normalizes metabolic processes. Accelerates the recovery of skin and mucous membranes. For more information, see the section above «What it is used for».
Indications for use
For the digestive tract:
Inside for 1-2 tsp. during meals, 2-3 times a day. The oil should not be heat treated (for example, heated with food).
For mucous membranes:
Lubricate the cleaned mucosa with oil. The procedure can be done 1-3 times a day.
For skin:
Apply a few drops of oil to cleansed skin.
Contraindications
Individual intolerance. Due to the lack of experience with pregnant and lactating women, the appointment of dietary supplements to pregnant and lactating women is not recommended.
Storage conditions
Store in a dry, dark place, out of the reach of children, at a relative humidity of no more than 75% and a temperature of no higher than 25 °C.
Expiration
Shelf life is 2 years. Shelf life after opening is 30 days. Do not use after the expiration date.
Shake well before use. Dietary supplement. It is not a medicine.
Where to buy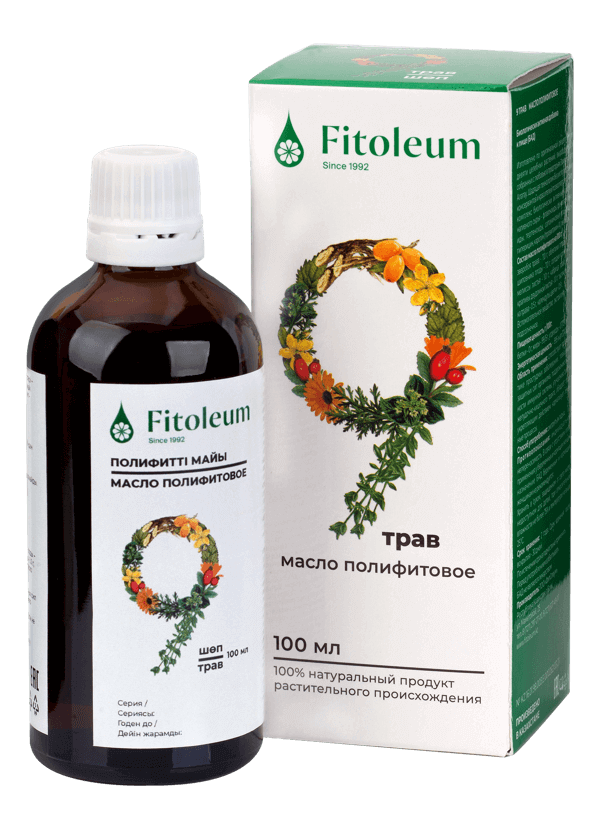 Fitoleum 9 herbs oil is presented in the following places:
You can find out the cost and delivery time by clicking on the links above.
Pharmacy №2 Central
(Kazakhstan, Almaty, Nazarbayev Ave. 91/97, corner of st. Gogol – see on the map)
We do not deliver medicines!
Dietary supplement. It is not a medicine.
Registration number KZ.16.01.98.003.E.000262.03.21
Official manufacturer of Fitoleum 9 Herbs Oil – Fitoleum LLP, Republic of Kazakhstan, Esik.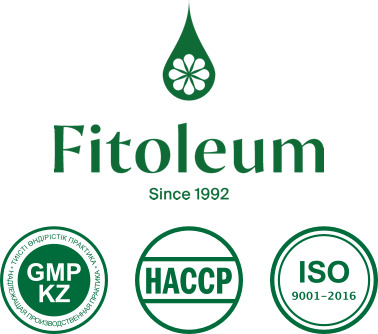 10944
Why Fitoleum?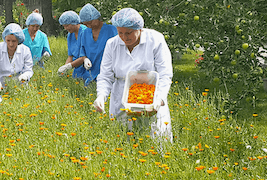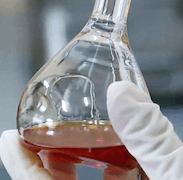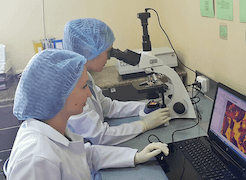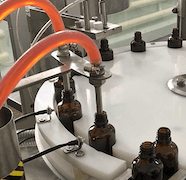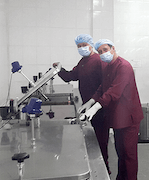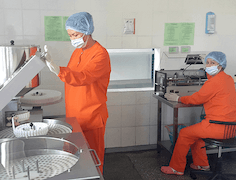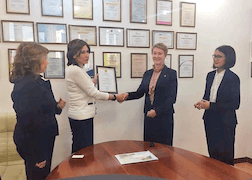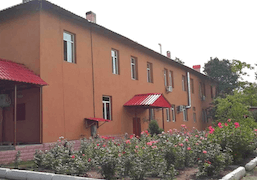 The company Fitoleum is the first manufacturer of the original medicinal product - Kyzyl may oil.
For 31 years in the market of Kazakhstan. Millions of packages sold and hundreds of reviews and thanks from our dear customers.
The company's products undergo clinical trials, have a 100% natural composition, without preservatives and dyes.
The production is located in the ecologically clean foothills of the Trans-Ili Alatau in the city of Esik.
The company operates according to the GMP standard (Good manufacturing practice). We guarantee the safety and quality of our products!
We are moving towards full-cycle organic production, ensuring continuous improvement in the quality of our products.